C.U.H.S. Class of 1950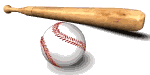 We Are Looking For

UNION HIGH SCHOOL
BUCCANEERS
This is our web site to contact school chums and it's

In the left margin, are the names of the members of our graduating class. Click on any of the 182 underlined of 234 classmates to find out what information fragments have been gathered so far.
But first, we need to hear from you. See "Site Map"

to enter (or update) information about yourself and to view other pages. As more folks check in, the site will grow so come back often to see who's who, where and why.
You can help by notifying other classmates about this site.